1. Material selection: Good material quality is the basis of ensuring product quality. Spring chucks are made of spring steel. The common materials are T8A, 65Mn, 60Si2Mn, 9SiCr, etc.
2. Hardness: Spring chuck has many shapes, mainly consisting of clamping part, diameter part (elastic part) and fixing part. It is generally required that the clamping part have high hardness to meet the requirements of wear resistance. Hardness is 58-63HRC, while the middle diameter part (elastic part) requires good elasticity to ensure that the clamping part has good elasticity. The opening and clamping of the clamping part has a hardness of 42-48HRC, which has good elasticity and strength, while the fixing part is connected with the machine tool and plays a positioning role.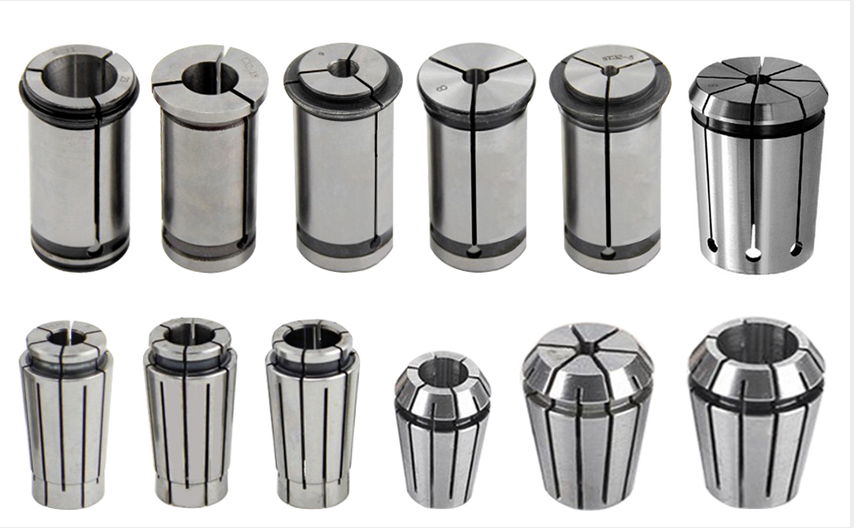 3. Process: After quenching and low temperature tempering of the whole spring chuck, the high hardness of the clamping part is obtained first, and then the fixed part and the diameter part are tempered locally at medium temperature in a nitrate bath at 380-450 C to ensure that the hardness and elasticity meet the technical requirements. Later surface treatment, final cleaning and packaging.